SUPER SIMPLE, STEP BY STEP,
NEWBIE FRIENDLY
PROFITS FROM PUBLISHING
I WILL SHOW YOU A WAY TO EARN 4-5 FIGURES A MONTH, FROM YOUR HOME, IN YOUR PAJAMAS USING JUST FREE TOOLS.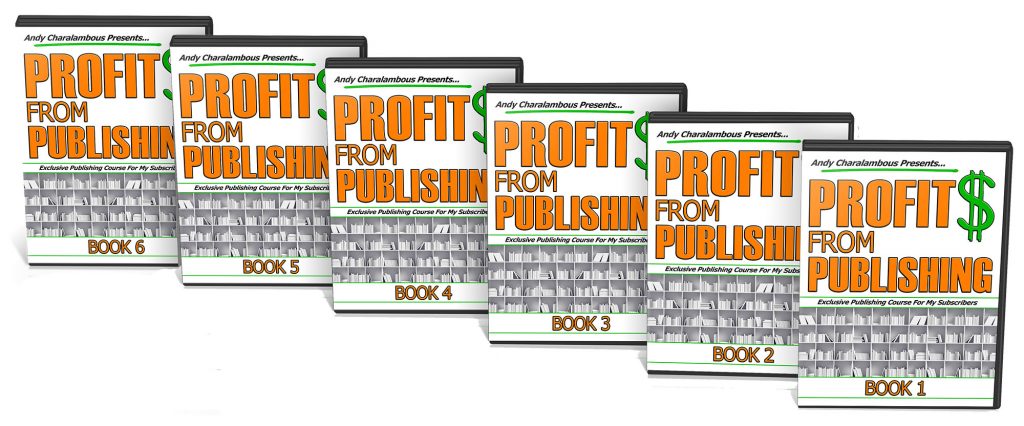 Check out below what you will receive in this exclusive

FREE

course!
Add your MAIN email to make sure you receive all the FREE course materials.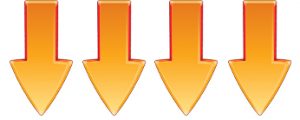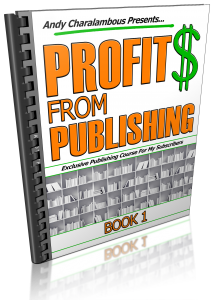 BOOK 1 – Before You Start.
I explain exactly what you will be doing in this course and show you the best steps to take in order to create a strong foundation for your books to sell well on Amazon.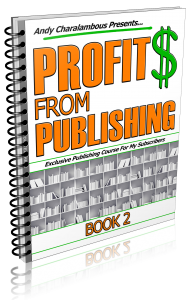 BOOK 2 – Books That Will Make You Big Sales.
I show you the techniques that I use to identify books that have a better chance of making big sales. You will also discover the best genre and niche that suits your needs and learn how to get tons of ideas for your books. Also, you will learn the quickest and easiest way to check your chosen niche rankings and profitability to make sure you are on the right track.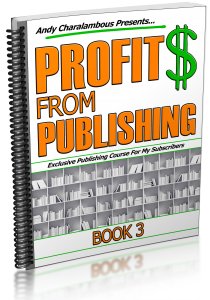 BOOK 3 – Creating Your Book – (Including a separate Power Words list).
You will go through the 6 most important things before you begin your book. These are vital if you want to make sure your book has a chance of earning well. Also, I show you 5 very helpful non-fiction writing tricks that will make your readers come back for more.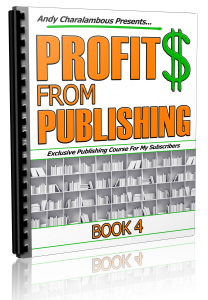 BOOK 4 – Titles And Descriptions – (Including separate Niche Title Examples & Sub-Title Examples).
Your book content may be amazing but with the wrong title it just will not sell. I show you some of the best ways for you to create eye-catching titles and sub-titles. The same goes for your book description. Follow these techniques and you cannot go wrong.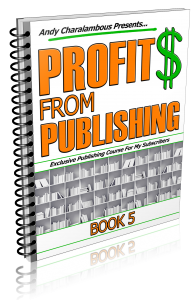 BOOK 5 – Step By Step Tutorials For Publishing Your Book.
This is a full step by step tutorial on how to upload your completed books to the popular publishing platform, Createspace. I also show you one of the quickest and easiest ways of creating your own book cover; all using free tools.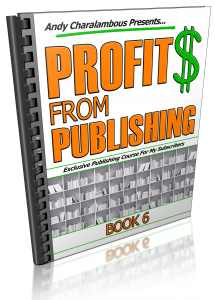 BOOK 6 – Book Promotion.
I explain how to boost sales of your books using very simple and long-term methods that do not always revolve around social media. You WILL still make sales without any heavy promoting but if you want more exposure for your books and brand then I show you how to do it.
Are you sick and tired of working at a job you hate JUST so you can pay your bills?
Do you hate going to work in the dark and cold early hours and then finish work to go home in the cold darkness again?
Are you missing out on time with your family because you work so many hours or do so much traveling?
How about your salary…is it really worth all the misery?
Thousands of people do this every single day. It is making them miserable but they do it because it is the "norm".
Wouldn't it be great if you could earn a living without even having to leave your home?
You can work whenever you want, you wont have to travel to and from work, you will have more time with your family AND you will most likely earn more than a "regular" job.
I GOT OUT OF THE RAT RACE…SO CAN YOU!
Sign up today and I'll send you a series of emails over the next week or so that covers the critical skills you need to know AND step by step instructions.
This free course isn't going to make you rich in and of itself. However, it will teach you all the skills you'll need in your toolbox if you want to build a passive income creating non-fiction books.
Here is something else for you too…YOU WONT HAVE TO SPEND A DIME either.
Don't waste any more time trying to figure out how this all works by yourself. Follow my ACTIONABLE free course and learn those necessary skills that are going to make all the difference in your online efforts.
FILL IN THE EMAIL BOX ABOVE AND GET STARTED TODAY!
TESTIMONIALS
"What sets Andy's courses and approach from the majority is his ability to make something that seems complicated and overwhelming quite simple, and breaks it down. Just follow the steps. Even more than that, he makes you believe you can do it which, for me, is quite rare. I'm actually DOING instead of procrastinating. Thanks Andy! Oh, and you don't send many emails but they are gold."
"Having bought Andy's products in the past, all I can say is they are easy to follow, actionable and profitable. When asked anything he is quick to respond and really patient – especially with those of us who need that little bit extra help."
'I have previously purchased two of Andy's publication courses and was so glad I did! I was a complete newbie to publication up until about two and half months ago but was able to follow Andy's teachings with ease. Only once did I need to ask a question. Andy is a very good communicator and has a very good writing style that is easy to understand. I was able to implement Andy's teachings in his courses and begin to publish and generate sales for my books in a very short space of time. In only my second month of sales, I sold 604 copies of my books and I have only just got started. I feel Andy is a very genuine person and actually cares about your success. I highly recommend Andy's courses to anyone interested in publication and generating a passive income for months and years to come.'
"I have purchased three of Andy's courses and there is more than one reason that I keep buying them.  He writes in an easily understood way, as if we are having a cup of coffee.  He doesn't leave out any steps and lets us know his previous mistakes so that we won't do the same thing.  And he is honest about how he started out, which is very comforting to us newbies. I continue to use the skills I have learned in his courses.  Thanks, Andy!"
"Andy's courses are easy to follow.  They are written in a complete step by step methodology.  Nothing you have to figure out on your own.  I will say I've read two courses on creating puzzle books, one by Andy and one by another author.  Andy's was the best by far as being a plan that you can follow and have success with."
"Having purchased many courses over the last few years, I find that Andy's courses and style have been easy to follow and implement.  His instructions are clear and he really provides the foundation for you to go to the next level if you choose. His after purchase support is by far the best I have seen.  I am always able to reach out to him and he responds rather quickly.  So to Andy I say Thank You.. "